CUBA
Radio Artemisa,Radio Artemisa, emisora de La Habana, Cuba. Prensa cubana en Internet con noticias e informaciones de los municipios habaneros Artemisa, Guanajay, Mariel y Caimito,
Radio Enciclopedia AM 1260 is a broadcast radio station from Havana, Cuba, providing cultural programs and instrumental music.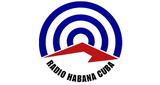 Única Emisora Internacional en Cuba con noticias actualizadas en español, árabe, inglés, francés, portugués.
PER ASCOLTARE CLICCARE QUI
La Emisora se funda el 24 de Febrero de 1958, por el Comandante Ernesto Guevara de la Serna, en Altos de Conrado, en la Sierra Maestra, en la provincia más oriental de Cuba.
Radio Reloj
Radio Reloj Cuba, el canal de información continua más antiguo del Mundo
Radio Reloj, emisora #cubana de noticias. Ofrece las informaciones nacionales y del exterior con inmediatez, brevedad, claridad y veracidad, complementadas con la marcha del tiempo, minuto a minuto durante las 24 horas del día.
————————
VENEZUELA
Radio Minuto 790 AM
Country:
Barquisimeto
,
Venezuela
Radio Minuto 790 AM is a broadcast radio station on the Radio Minuto radio network from Barquisimeto, Venezuela providing Spanish music.
Canal Informativo is an internet and broadcast radio station from Caracas, Venezuela, providing News, Talk and Sports shows on the web and with a variety
Rumba Venezuela FM
Country:
Ciudad Guayana
,
Venezuela
Rumba FM - Guayana is a broadcast radio station in Guayana, Venezuela, providing Rumba music.